Lightweight-Frame
In lightweight frame ("Ladies Frame") the focus is on maximum weight reduction combined with good transportability of the frame, especially with a car.
For this purpose, the keyboard table is equipped with individual placed aluminum-rubber posts and a simple folding device, reducing the transport dimension to 1.4 x 0.4 m².
Optionally, large casters with plastic housing, or small casters with steel housing can be used. The folded base stand and the keyboard table can be tied together with straps and transported together on the pedal as a carrying handle. Depending on the type of casters, a weight of 11.5 to 13 kg is not exceeded.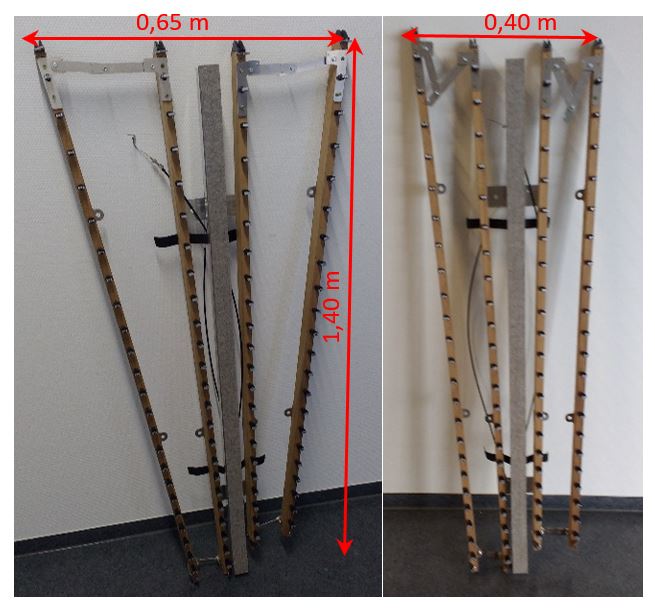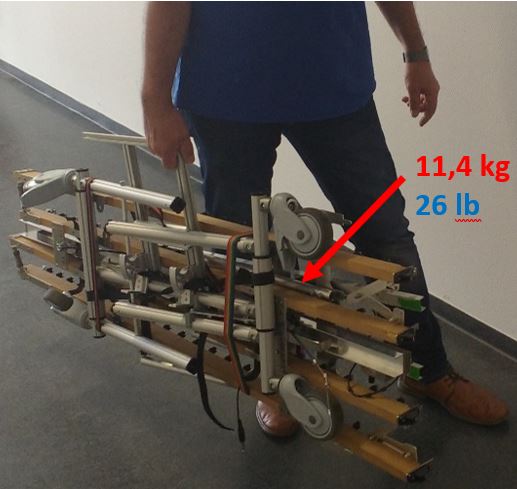 This frame can be used in combination with all resonance tube concepts. The panflute version with plastic tubes is ideal for weight reasons